Flowers & Plants

Telecommuters
Employment Connection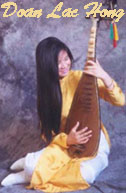 Performing Arts Group

Total Network Solution (TNS) is a full service web site development and promotion firm, and has been helping clients throughout the world with design services, web site hosting, plus ongoing web site promotion and consulting. If you are not yet on the internet, TNS will help you get started today - and if you're already online can show you how to maximize your online performance.

Creative Design Services
Your web site projects your company's image to the online world. Having your web site designed professionally ensures that the image projected is your absolute best.

Are you looking for banner ad design or custom CGI programming? You came to the right place.

World-Class Web Hosting
The Virtual Server and Dedicated Server systems with high-speed connectivity are designed for outstanding performance and security, allowing control over every important aspect of your web site. E-commerce, multimedia and database applications are all supported. International sites will also find high performance and great support, often with lower rates than local providers.

Powerful Site Promotion
TNS can make sure your site receives the traffic it deserves with Search Engine Registration and Optimization techniques, Banner Ad Placement campaigns and other online promotions.


Copyright © 2000 Total Network Services. All rights reserved.
| | |
| --- | --- |
| | |